Our Team
Our Team
Meet our amazing team! We are united by our common values, to help other research professionals to the best of our abilities.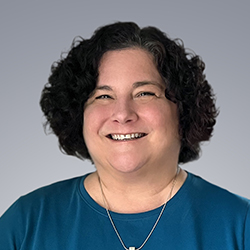 Karen Christianson
Vice President
(518) 881-7085
christiansonk@thehrpconsultinggroup.com
Karen has over 25 years of experience in human research protections and other areas of research ethics and compliance. Karen's passion for research was ignited by her experience as a pregnant subject in a clinical trial. She then went on to hold a wide range of positions in research, from Research Nurse to HRPP Director, before joining HRP Consulting Group in 2013.
Karen has served as an AAHRPP Site Visitor, has presented extensively, is a member of the CITI Program GCP Working Group, has authored content for CITI Program courses, and contributed content to Institutional Review Board: Management and Function. Her dedication to best practices in research was honored at the 2011 PRIM&R AER conference when she was presented with IRBNet's Ethics in Human Subject Protection Award.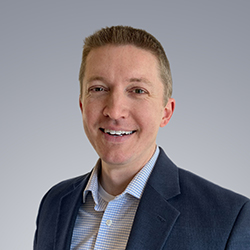 Justin Osborne
Associate Vice President
(518) 499-04050
osbornej@thehrpconsultinggroup.com
Justin has over 15 years of experience in the human subject research field. He began his research career on the commercial IRB side before shifting over to the local IRB world. Justin served as a non-scientific board member at the University of Cincinnati's IRB for several years before moving back to the commercial IRB arena.
During his time at Schulman IRB (now Advarra), Justin went from IRB operations to Associate Director of Business Development, selling both IRB services and consulting services to institutions and healthcare systems. It was in this capacity that Justin realized his passion for building teams and helping others achieve their goals.
Next, Justin became the Director of Clinical Research at UC Health, overseeing all clinical research operations at the University of Cincinnati Academic Medical Center. With a talented team, Justin helped grow their research program both in number of trials and revenue. After almost five years at UC Health, and a proven track record of building teams and growing research programs, Justin was brought over to TriHealth, Inc., a community hospital system, to be their Director of Clinical Research.
With a similar goal of growing a research program, Justin spent a year and a half building a team of experienced research staff, creating new research SOPs, and implementing a new CTMS system.
Justin joined HRP Consulting in 2022 and is excited to share his experience and continue to make positive impacts on the research industry.
Lisandra González, MPH, CIP, CCRP
Consultant | Manager – Temporary Staffing Services
(413) 240-4999
gonzalezl@thehrpconsultinggroup.com
Ms. Gonzalez has worked in the field of human research protections for over ten years. Her experience encompasses both biomedical and social behavioral research.
For six years, Ms. Gonzalez worked at the University of Connecticut Health Center (UCHC) as part of a team of researchers engaged in Community Participatory Research. While at UCHC, Ms. Gonzalez was also an IRB Member, which sparked her career in human subjects protection.
Most recently, Ms. Gonzalez was an HRPP Education and Compliance Specialist at Baystate Medical Center in Springfield, MA. In that role she served as a liaison between the IRB office and the research community, providing training in the various aspects of review and conduct of human subjects research in support of best practices and adherence to research regulations, policies, and guidelines. Ms. Gonzalez also mentored researchers, research staff, residents and fellow physicians through the process of study development, IRB submission and study conduct. She assisted in the development and implementation of HRPP educational programs. Most notably, Ms. Gonzalez monitored IRB compliance with institutional and national regulations, policies, and guidelines for human subjects research.
Ms. Gonzalez holds a Master's Degree in Public Health (MPH) from the University of Connecticut and is a Certified IRB Professional (CIP).

Megan Christianson, MPH
Manager of Operations
518-535-0300
ChristiansonM@thehrpconsultinggroup.com
Megan has been with HRP in various capacities since 2018. She is currently serving as HRP's Manager of Operations.
Megan became interested in the field of research protections when she served as an animal care intern in an IACUC research lab. During this time, she worked to clean/maintain enclosures, observe reproduction efforts, and aided in tissue sampling at the end of experiments.
Megan went on to pursue her Master's in Public Health and later worked as an Occupational Health Surveillance Specialist in a state veterans' facility. Here, she helped with COVID-19 testing of employees, visitors, and students; respiratory fit testing for N95s; employee vaccination clinics; and data collection for state/federal reporting purposes. Megan quickly gained an appreciation for all areas of compliance, including policy/procedure development/implementation, training/education, and auditing.

Wayne Patterson
Senior Consultant
Before joining the HRP Consulting Group, Dr. Wayne Patterson was the Associate Vice President for Research and Director of the Office of Research Support at the University of Texas in Austin, with oversight responsibility for the Institutional Review Board, Institutional Animal Care and Use Committee, Institutional Bio-Safety Committee and research-related Conflict of Interest administration. He also served as a member and protocol reviewer for the IACUC, IBC and IRB and as the Conflict of Interest Official for the University.
Prior to his position at the University of Texas at Austin, Dr. Patterson was the Senior Assistant Vice President for Research at the University of Texas Medical Branch in Galveston from 1994 – 2009. Before joining the University of Texas System, he served over 20 years in the United States Air Force in clinical laboratory management, core research laboratory management and as Deputy Director of the Air Force's largest research facility.
In addition, he was an AAHRPP site visitor from 2006 – 2016, a member of AAHRPP Council from 2008-2016 and served as Council chair from 2010-2012. He also was a member of the Board of Directors of the Texas Society for Biomedical Research from 1994 – 2016.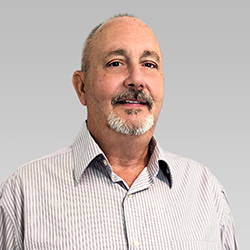 Allan Silva
Senior IACUC Consultant
Allan has spent over 40 years in various aspects of animal health and welfare. His experiences from the military and civilian enterprises developed leadership, streamlining of processes, operations, training, and compliance.
Allan recently retired from his position as Director, Research Regulations & Compliance, IACUC at the University of Texas, Galveston. He developed internal IACUC administration processes that utilized systems to streamline reviews and communication procedures shortening times from review to approval. A firm supporter of the 21st Century Cures Act, he strongly supports the reduction of regulatory burden for researchers and committees.

Allan has closely worked with APHIS USDA, AALAC, and PHS Office of Laboratory Animal Welfare building a cordial and professional relationship with the organizations. Allan is also a US Army veteran retiring in 2000. He served as a veterinary technician and retired as a Senior NCOIC of the 94th mobile veterinary hospital. Duty assignments entailed veterinary clinics, the US Military Working Dog training center, Lackland AFB, Texas as well as research at Walter Reed Army Institute of Research and the US Army Institute of Dental Research in Washington DC.  

Allan has a Bachelor of Science in Occupational Education (BSOE) from Waylon Baptist University, he is a Certified Professional IACUC Administrator (CPIA) and is a Laboratory Animal Technologist (LATG).
Julia Kennedy, MPA, CIP
Consultant
Ms. Kennedy has been working in the field of human research protections since 2001. Prior to joining HRP Consulting Group in 2016, Ms. Kennedy served in various roles, including IRB Administrator and Director of Regulatory Affairs and Educational Initiatives at the University of Miami, IRB Manager at the Medical College of Wisconsin, Director of the Human Research Protection Program at Wheaton Franciscan Healthcare, and Research Integrity Manager at Children's Hospital of Wisconsin.
Her experience includes establishing processes and infrastructure to better support IRB and HRPP operations, developing quality improvement and education programs, and implementing electronic IRB submission and review systems.
Ms. Kennedy has a Master's Degree in Public Administration from the University of Miami, a Bachelor's Degree in Psychology from the University of Wisconsin-Madison, and is a Certified IRB Professional.

Cassandra Myers
Consultant
Cassandra (Cassie) Myers has over 20 years of experience in health care, with over 14 of those years in the field of human research protections in varying roles. Her experiences encompasses leadership, process improvement, project management and operations.
Most recently, Cassie was Director of Human Research Ethics at University of North Carolina-Chapel Hill and oversaw a major structural reorganization to better support the staff and research community, the implementations of the revised common rule, and numerous quality and system improvement projects. During her time as Director, Cassie also oversaw the transition of the institution's IRBs and research community during the COVID-19 pandemic to safely continue human subject research programs and was a liaison with study teams to provide consultation and guidance. Prior to her time at UNC-Chapel Hill, Cassie served as IRB Manager at Allina Health and Park Nicollet, and as IRB staff at Mayo Clinic and Children's Hospitals and Clinics of Minnesota.
Cassie has a Bachelor's Degree in Health Management from the University of Minnesota.

Mike Bingham
Consultant
Michael (Mike) Bingham has over 15 years of experience working in the field of human research protections. His experience includes both biomedical & social behavioral research, as well as IRB reliance.
Most recently, Mr. Bingham was a part of the University of Wisconsin-Madison's IRB Reliance Team, one of the first teams in the country devoted specifically to IRB reliance issues. In this role he worked as a liaison between UW-Madison study teams, UW-Madison IRBs and external IRBs on reliance related issues. These issues included executing reliance agreements, as well as guiding IRBs and study teams through single IRB regulations and best practices. During his tenure at UW-Madison, Mr. Bingham served as a Regulatory Operations Manager and Ambassador for SMART IRB. In this role he worked with institutions nationwide to ensure regulatory requirements were met in order to join SMART IRB. Also, during his time at UW-Madison, he served as the lead IRB representative for the Greater Plains Collaborative PCORnet network, which included coordinating and leading their annual conference. Prior to his position at UW-Madison, Mr. Bingham served as the lone IRB Coordinator for ProHealth Care in Waukesha, WI, Assistant Director of the Education IRB at UW-Madison, and on the IRB staff at both Wheaton Franciscan Healthcare and the Medical College of Wisconsin.
Mr. Bingham earned his Juris Doctorate (J.D.) from Suffolk University Law School in Boston, MA.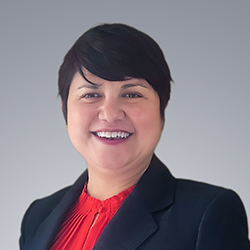 Maribel Martinez
Consultant
Maribel has 10 years of experience in Human Subjects Research. She has experience with Biomedical and Social Behavioral Science Research. Her experience includes working with minimal risk and greater than minimal risk IRB submissions. She has worked with institutional leadership to develop institutional policies on Human Subject Protections. Furthermore, Maribel has tested and participated in implementing IRB electronic systems. She is customer oriented and works with IRB staff, IRB leadership, and study personnel to provide an efficient and effective process to study reviews.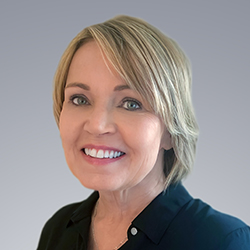 Teresa Toyfair
Consultant
Ms. Toyfair has worked in the field of human research protections since 2009 and has worked with the HRP Consulting Group since 2016. While with HRP, Ms. Toyfair has provided clients with high-quality support of IRB operations when their programs are under stress. Her experience encompasses both biomedical and social behavioral research. Prior to joining HRP, Ms. Toyfair worked at Baystate Medical Center in Springfield, MA as an IRB Analyst. In this role she provided oversight and management of an Institutional Review Board while providing guidance to IRB members, clinical research staff, and principal investigators on regulatory processes. While at Baystate, Ms. Toyfair also served as an IRB member. Ms. Toyfair is a Certified IRB Professional (CIP) and a Certified IRB Manager (CIM).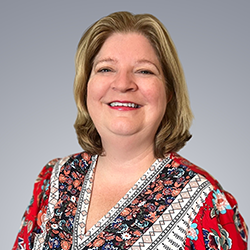 Meghan Hammock
Consultant
Prior to my working in the human subject research area, I worked at the University of Texas Medical Branch in Galveston Texas in sponsored programs administration in various capacities. In 2011, I moved to Austin and began my IRB career at the University of Texas at Austin where I worked for 8 years. After completing training at UT Austin, I was assigned to review exempt studies and, within a short period of time, I was given the responsibility for processing and reviewing all exempt studies at the university from submission through closure. Then , in addition to being the sole exempt study reviewer, I was assigned pre-review of studies that were submitted for expedited review. During that time, I also began attending IRB meetings to learn the full board process and assist in taking meeting minutes. After gaining experience with review of expedited studies, I was appointed as an IRB member, completed expedited reviews and began processing and pre-reviewing full board studies. In 2019, after leaving UT Austin, I began working for HRP as temporary staff for several clients performing exempts and expedited reviews.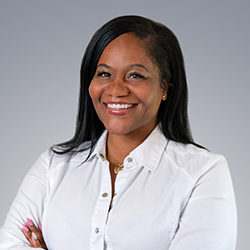 April L. Smith, CCRP, CIP
Consultant
April has over 15 years of extensive knowledge of the operational functions of clinical research specifically as it relates to the protection of human subjects. This experience includes but not limited to Institutional Review Board's (IRBs), regulatory functions, data management, reliance review, a vast understanding of Good Clinical Practice (GCP), and a comprehensive knowledge of Standard Operating Procedures (SOPs) particularly around organizational structure.
Prior to joining The HRP Consulting Group, Ms. Smith has served in various roles, including IRB Manager at Saint Luke's Health System, Senior IRB Analyst at University Hospitals Cleveland Medical Center, and Research Coordinator and Data Management at the World-Renowned Cleveland Clinic.
In addition to these positions, April has served multiple IRB's as well as conflict of interest, community advisory Boards and quality assurance committees.
Ms. Smith has a bachelor's degree in Communications Management from Cleveland State University and is a Certified IRB Professional.

Dawn Prospect, MHSA, CHRC, CIP
Consultant
Dawn is the most recent member of the HRP Consulting Group Team, she comes to us with over 15 years of experience in the field of Human Subjects Research. Her background includes positions as Regulatory/Operations Manager, Research Compliance Administrator, and most recently Director, Human Research Protections Program. These positions afforded her the opportunity to expand her knowledge of both Biomedical and Social and Behavioral Research, Institutional Review Board Operations, Research Compliance, including Conflict of Interests, Auditing and Monitoring and the implementation of Electronic IRB submission and review systems.
Ms. Prospect holds a Master's Degree in Health Services Administration from Florida International University, is Certified in Healthcare Research Compliance, and is a Certified IRB Professional. She is also a member PRIM&R's Membership Committee since January 2023.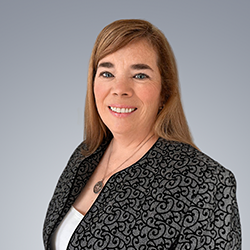 Jeanne Freeman, J.D., M.A., CIP
Consultant
Jeanne Freeman has nearly 30 years of experience in the field of human subjects protection in various capacities, and has served as an IRB member on multiple IRBs. She previously worked at Connecticut Children's Medical Center, where she successfully led the effort to obtain AAHRPP accreditation and served as the IRB Manager and IRB Vice-Chair. Ms. Freeman has been an AAHRPP site visitor and an AAHRPP Step 1 Reviewer, working closely with institutions pursuing accreditation. Ms. Freeman received law and graduate philosophy degrees from the University of Virginia (focusing in bioethics), has been a Visiting Scholar at the Hastings Center, and has taught in the Health Law and Ethics curriculum at the University of Connecticut Medical and Dental Schools. Her law practice included representing health care clients in regulatory matters. She became an independent IRB consultant in 2012 and has been affiliated with the HRP Consulting Group since 2018.